Celebrity Babies and Kids - Moms & Babies - People.com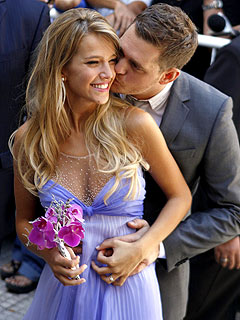 Natacha Pisarenko/AP
Michael Bublé may be a smooth singer, but those steamy skills don't seem to always transition into the bedroom.
When it came time to bring a baby into the mix, Bublé, 37, jokes he and wife Luisana Lopilato got right down to business.
"There was nothing sexy about it. My wife is so beautiful, but it wasn't like that," he says during an appearance on The Graham Norton Show, airing Thursday.
"She was very, 'You know what Mike, it's nine o'clock on Tuesday night and we must do it now.'"
[cmtest width="600″ height="30″]
But while their team effort paid off — Bublé and Lopilato will welcome a son in August — the dad-to-be and the Argentine actress are at a standstill when it comes to their son's name.

View original post 123 more words